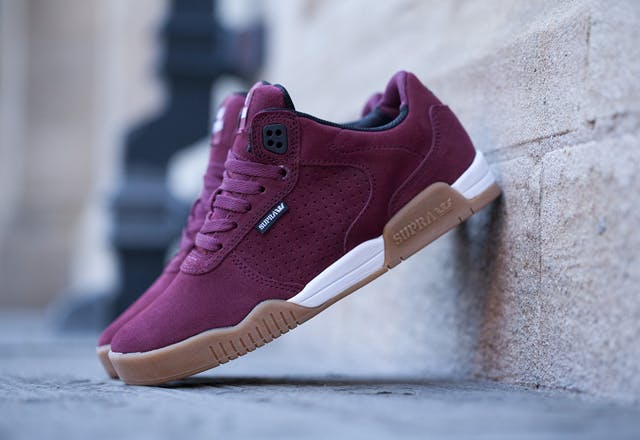 Here at Route One we recently took delivery of two new Supra Ellington's which we thought deserved some time in the spotlight. Gum soles has always caused a bit of a stir in the skate/sneaker world and are often executed without great care and concern for the outcome, however the all new Burgundy/Gum & Grey/Gum Erik Ellington pro models do not disappoint.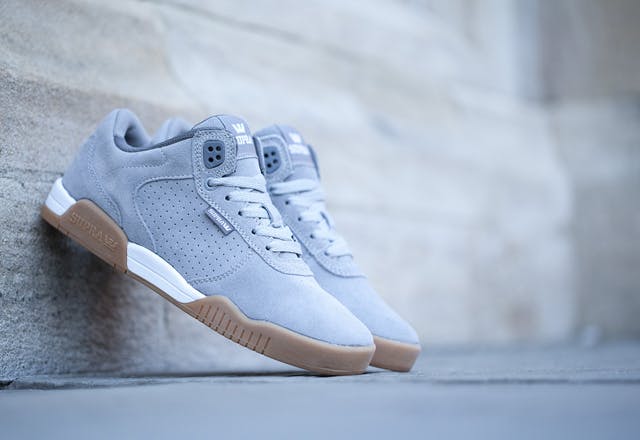 With on point rich suede uppers, white mid sole accents and a true gum sole these shoes are an excellent example of a well constructed and executed skate shoe.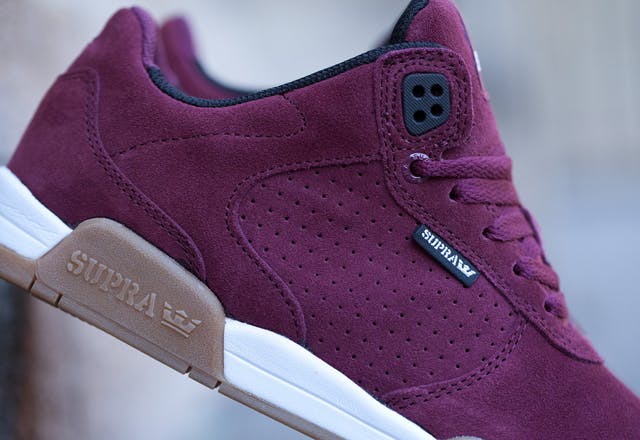 Present as standard in these lightweight, high performance skate shoes is an array of technical features. Boasting a full length SUPRAFOAM midsole carefully engineered to be thicker in the heel for impact protection and thinner at the toe for better board feel these shoes provide you the consumer with stability and board control like no other.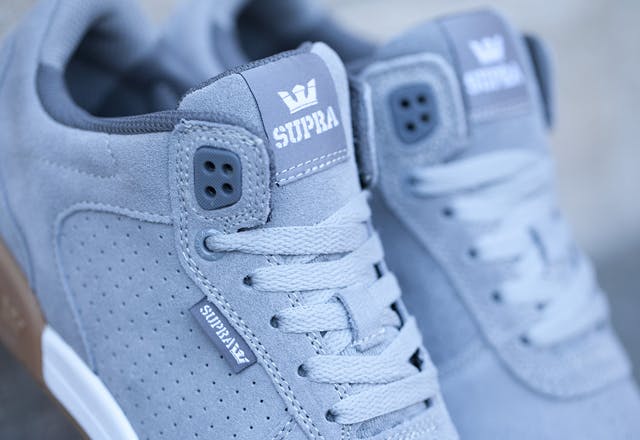 A gum rubber out sole with sidewalls in the toe and ollie area, internal pods providing additional ankle support and a snug yet comfortable fit all sit on a SUPRAFOAM foot bed, with mesh sock liner, providing yet more impact protection.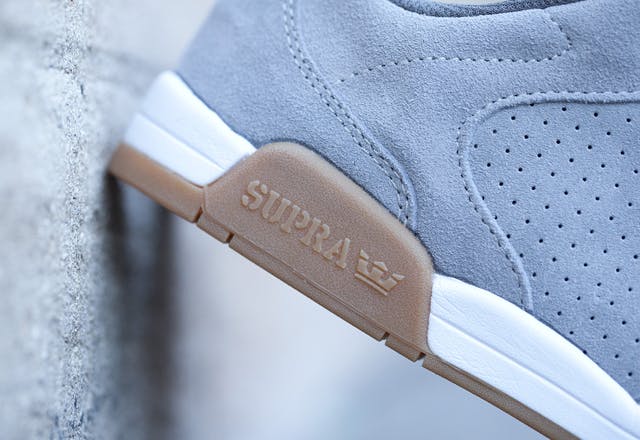 Both colours provide a classic yet modern twist to an exceptionally crafted and well thought out skate shoe, providing you the customer with not only something that can help benefit you on the board but also something that looks fresh and clean off the board.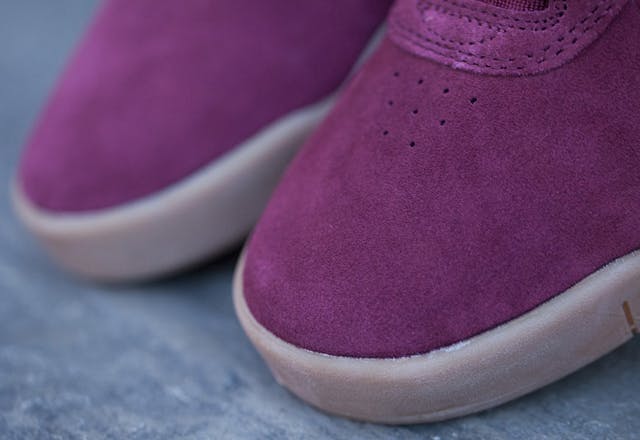 Both colour ways are available online now.