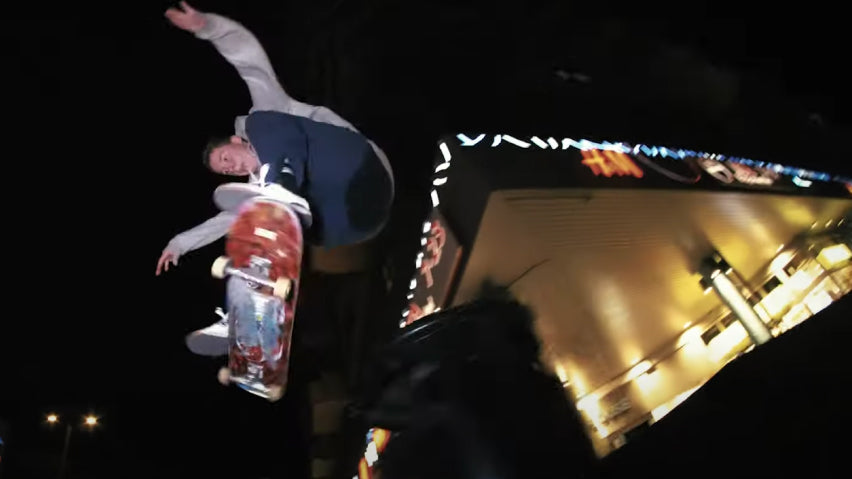 Whilst scene videos aren't what they used to be, the prevalence of Instagram and the notion of instant gratification through self-promotion saw to that, there are still folk out there documenting the skateboarding that goes on locally and sharing it in the time-honoured tradition with the wider world. The appropriately titled 13:37 from Fritte Soderstrom is one of the finest examples of this we've seen in quite some time.
Focussing on a number of the Sour boys, whilst also giving some shine to lesser-known names from the Stockholm scene, this is a labour of love to showcase the skateboarding Fritte sees around him in the best light possible. From the contorted efforts in the filming process right through to the laborious task of colour grading every clip, this is all the evidence you need of a man who cares about his craft and making his friends look good.
And let's not forget the actual skating! When you mention Sour the careers of Gustav or Albert are usually the first conjured up but look beyond those two marquee names and the likes of Vincent Huhta, Nisse Ingemarsson and Josef Scott Jatta will gladly prove there is a lot more depth to the Scandinavian skateboarding, as they very much do right here!
Sign Up...
For Priority Access to Releases, Deals & Offers
Your bag is currently empty.