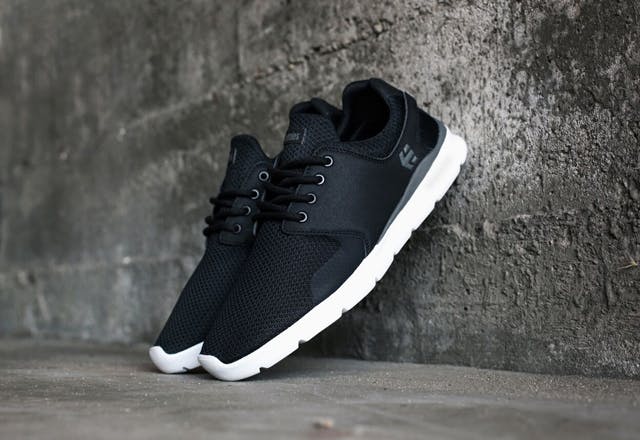 Having now firmly established themselves as one of the key driving forces in current skate culture, Converse introduce us to a rework of one of their more favourable silhouettes from the 1970's, the Converse One Star.
For Converse, every day is a journey where creativity is unleashed on a hard, unforgiving landscape. Energized by the grit of the city and a distinct U.S. east coast street style, Converse Cons is brought to life through function built for skateboarding and is about the style and creativity of these individuals who are raw, creative and tough.
Continuing to secure an unchallenged following and with ambassadors such as Jason Jessee, Mike Anderson, Kenny Anderson, Zered Bassett, Jake Johnson, Aaron Herrington, Ben Raemers, Don Nguyen & Eli Redd among a host of other up and coming stars, consistently representing Converse in an increasingly positive manner has resulted in CONS now being one of the key footwear choices for most skateboarders.
Embracing alternative '90s culture where street and skate came together, today, Converse re-master this classic model to create the Converse One Star Hairy Suede - paying homage to a classic whilst still continuing to preserve its iconic look and feel. Crafted with highly durable premium suede, this low-cut silhouette offers a one piece toe cap construction, multiple stitched ollie area, vulcanized wrapped outsole, padded collar, punched eyelets, Nike Lunarlon sockliner for added cushioning. mesh and leather lining to the inside of the shoe and a higher foxing tape that helps deliver a more timeless, clean look.
Available in a variety of colour options including, Black/White/Gum, Red/White/Gum, Navy/White/Gum and Pro versions in Dolphin/White & Black Cherry, these shoes provide a new quality and aesthetic to a classic brand that continue to push the boundaries of footwear.
Available online now priced at £64.99 in sizes UK 7-11.