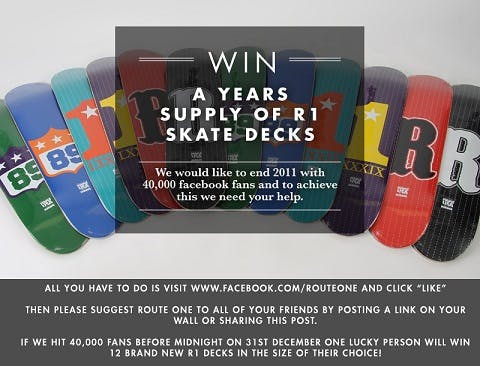 We would like to end 2011 with 40,000 Facebook fans and to achieve this we need your help.
All you have to do is visit www.facebook.com/RouteOne and click the "Like" button!
Then please suggest Route One to all of your friends by posting a link on your wall or sharing with friends.
If we hit 40,000 fans before midnight on 31st December one lucky person will win a 12 brand new R1 Decks in the size of their choice!