OVER 38,349 VERIFIED 5 STAR REVIEWS
OVER 38,349 VERIFIED 5 STAR REVIEWS
OVER 38,349 VERIFIED 5 STAR REVIEWS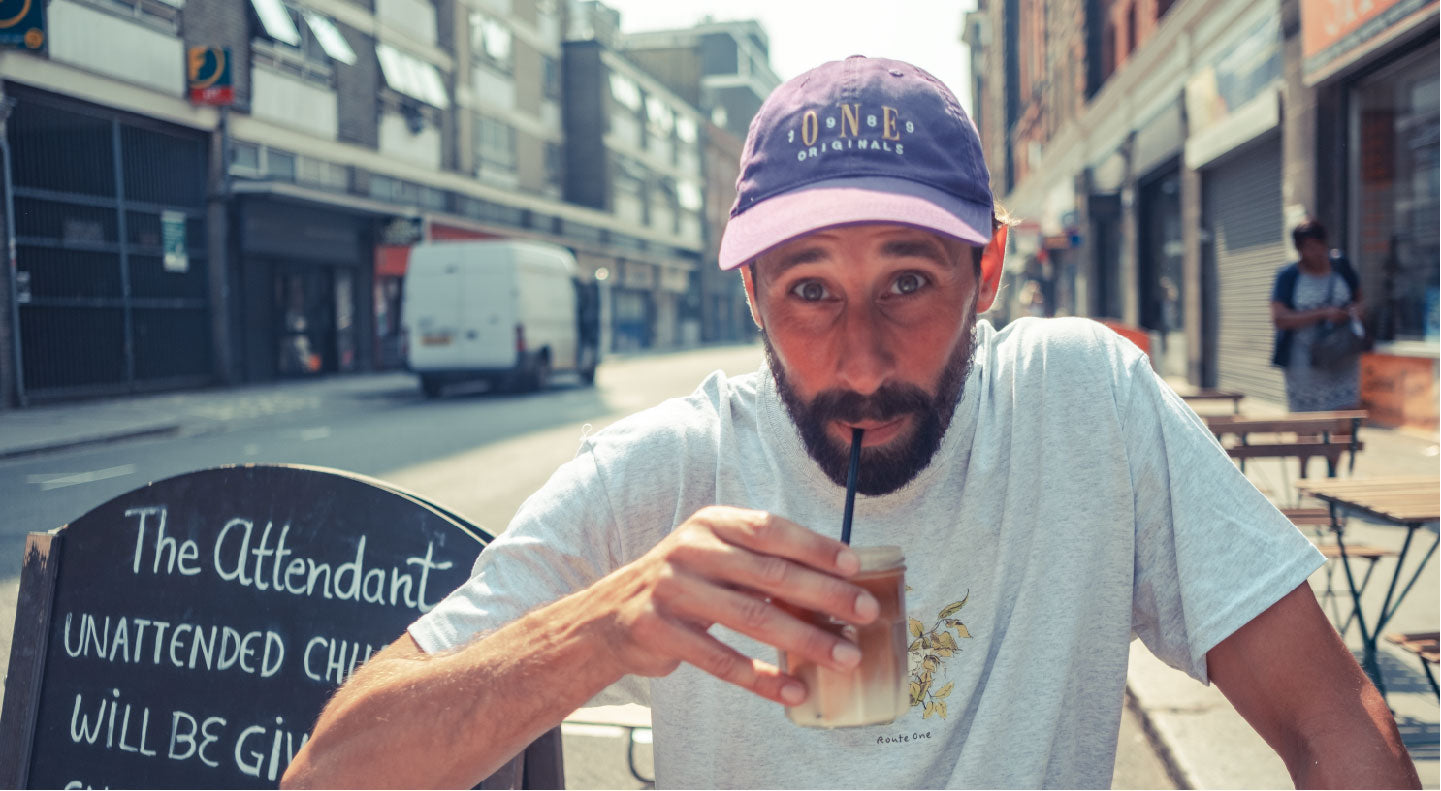 As we ramp up to the winter season we decided to check in with one of our OG snowboard team riders, Si Belson. Si has been on the Route One Snowboard Team and pretty much part of the family for the past 10 years! Now unlike some R1 riders he may not have won himself an Olympic medal but instead has managed to carve a passion in snowboarding and travelling the world alongside growing his very own successful and unique jewellery business, which is a huge feat in itself. The best part of it being the way he's enabled his jewellery business to allow him the freedom to ride when he wants whilst also his contacts and people he meets through riding have provided opportunities for his jewellery business to grow. Is this the perfect example of following your passions to success? Well we've asked him a few questions to find out!

How are you connected with the Jewellery trade?

Basically, my Dad has been in the trade for over 30 years, so I knew I had an opportunity to work for him. The plus too was I could work seasonal, go snowboard in the winter and then come back and work for him. I learnt a lot about the trade with the company but I knew I didn't want to work for them in the long run. That's when I decided to start my own company. It was daunting at the start but I just went for it, using social media as tool to get myself out there. Called it 360Jewellery because, well who doesn't like doing a 360 on their board?

When and how did you find yourself focusing on jewellery aside from snowboarding?

It was when I was about thirty, I said to myself I'm not going to worry about throwing myself into it until then. Before I used to work just so I could snowboard all winter and it was pretty chill. When I started 360Jewellery, I started looking at my work differently. It was my new business and I wanted it to become successful and grow. My mindset changed with regards to work and the company.
What interest did you have in jewellery prior to working in the industry?
That's a good question. To be honest I didn't have a huge interest into jewellery really. It was more Hatton garden, the people, the street, the vibe, there was something about it all that I liked a lot. It's also the customers, it's people who are getting engaged or married, it's just all good vibes.

How would you describe your company '360 Jewellery'?

A new, fresh and relaxed approach to buying fine jewellery. An experience like none other. Buying expensive jewellery can be a daunting experience, I've created a way to do it which is more relaxed and trustworthy.
Do you have any other projects/companies in the jewellery trade?

I have a company called House of Maiden with Artist Schoph Schofield. We are not making any work right now, but I want to re release the brand in the future when me and Schoph get more time.
But I do have a sister brand coming out called IKR Jewellery. My other half is behind the business, but it's for sure a sister brand of 360Jewellery and I'll be involved in it.

How does the jewellery trade cross paths with your snowboarding and skateboarding passions?

I've made some work for brands in the action sports industries. Monster Energy being one of them, we made a ring for one of their F1 drivers, a guy called Lewis, do you know him? Lol. Did some sick rings for Tom Creasy that was for a Monster BMX event called the Street Series. I've made Olympic rings for athletes who went to the Olympics (Jamie Nicholls, Aimee Fuller) for Snowboarding and made the R.O.T.Y for the Reason Snowboard Magazine.

What's your favourite part of working in the jewellery industry?

For sure the people, making a ring and overseeing the production of the ring start to finish for them is really rewarding. When I finally show the finished piece and they are buzzing with it, those are the best bits.

What are your plans for the future within the jewellery trade?

Well I'm in it now, got a long road of ahead of me, lots of learning new things everyday, but plan is to grow the business, create a new studio that's just a beautiful creative space for people to come in and design their perfect piece of fine jewellery.


How do you use your business to fulfil your other passions?

I guess just being able to manage my time is so good for snowboarding in winters, surfs trips, days skating or going biking. Got to keep doing those things. I'd encourage anyone to do their own thing if they can. I know it's easier said than done, but look at what you have in front of you and see what you can infiltrate. For me it happened to be the jewellery trade, I worked out a way to do it, which worked for me, and then made it happen. For sure it took a little time to believe I could do it, but once you have your mind set in on it, next thing you know your away and you will feel in control and most of all happy! Right on 👍


Interview and photos: Will Radula-Scott