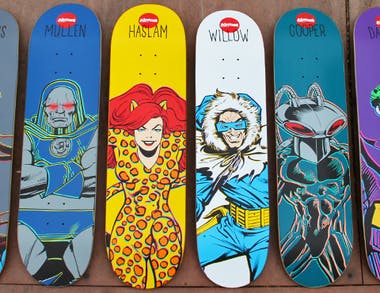 Almost x DC Comics: The Supervillains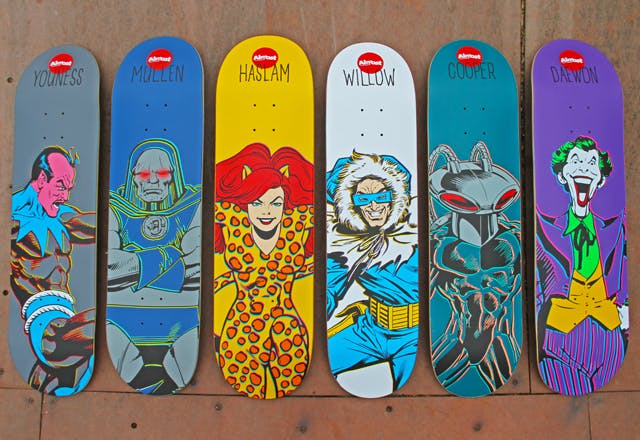 Almost Skateboards have released their second collection of the DC Comics collaboration. Having released a line of Pro decks featuring The Super Heroes, this latest Pro deck line consists of their arch enemies, The Super Villains!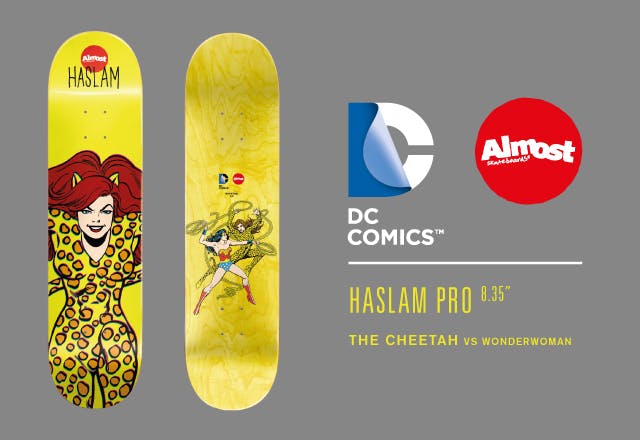 The Cheetah has clawed her way out of Belle Reve, and is hungry for blood—but before she steps up as one of the Secret Society's most powerful generals, she has a personal score to settle, a vendetta against Wonder Woman!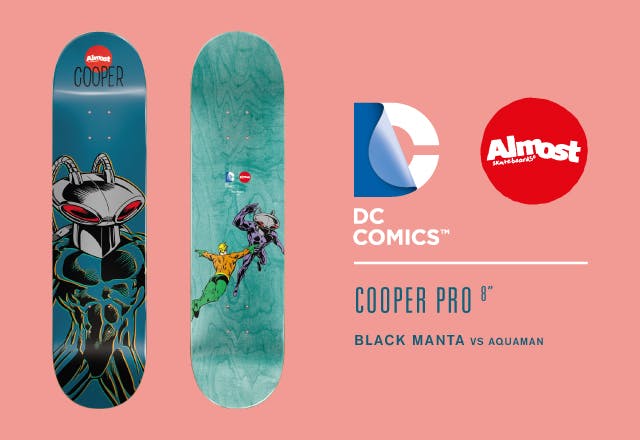 Blood is thicker than water—and for Black Manta and Aquaman, bad blood has forever tainted the waters of their lives. Fueled by hate and utilizing a powerful suit of armor that allows him to breathe underwater, survive the incredible pressures of the ocean depths and fire deadly energy blasts through his mask, Black Manta seeks to destroy Aquaman and everything he holds dear.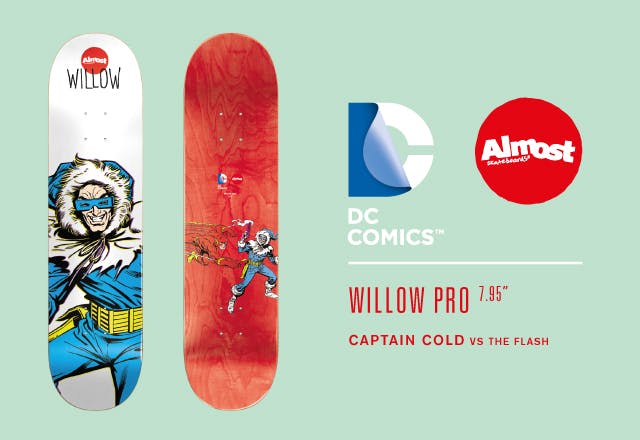 Slowing down the Fastest Man Alive is no easy task, let alone stopping him cold in his tracks. But it's all in a day's work for Captain Cold. Stealing a technologically advanced freeze gun and donning a signature blue and white parka, Leonard became Captain Cold, one of the Flash's most chillingly dangerous foes.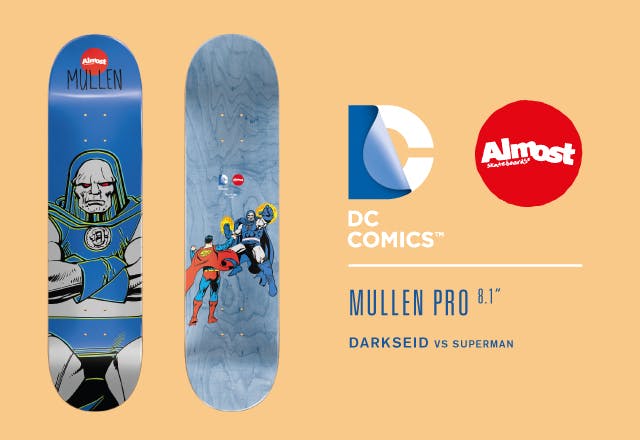 One whose ambition extends beyond simply conquering the world. One that doesn't want to rule humanity—but all of existence. He is Darkseid, and when it comes to villains in the DC Universe, it doesn't get any bigger or badder than him.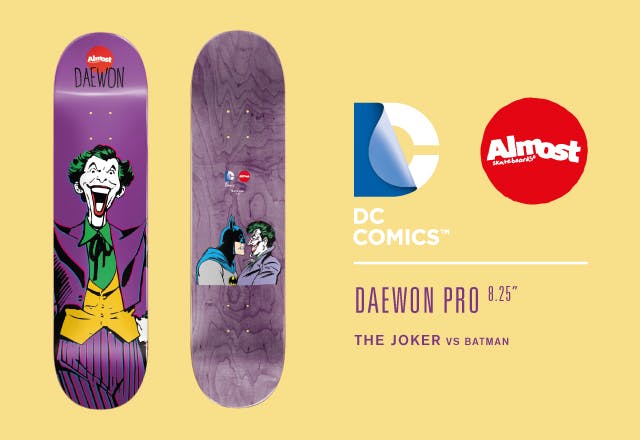 The Joker stands unquestionably as the most recognizable and popular comic book villain in pop culture history. Unpredictable, violent and incredibly dangerous, he is chaos personified and has taken on everyone from his arch enemy Batman to even the Man of Steel.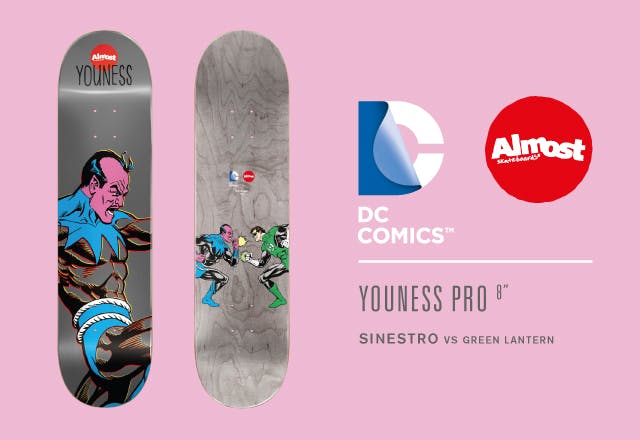 Originally, Sinestro once served as the Green Lantern of Sector 1417. Highly intelligent with an almost unbreakable will, Thaal Sinestro will do anything to achieve control and thereby order—control over his emotions, control over others, and even control over the entire universe.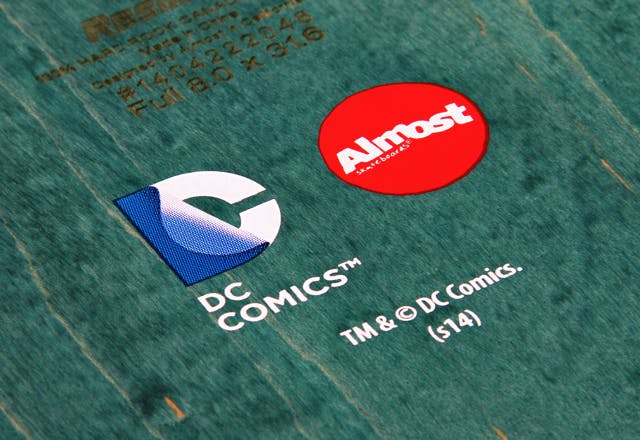 All available online here.
Sign Up...
For Priority Access to Releases, Deals & Offers
Your bag is currently empty.