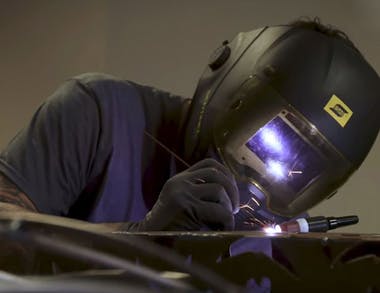 The name Alex Gall won't mean a lot to most people reading this. Skateboarding is littered with countless examples of people who "almost" made it, so anyone who wasn't skating back in the early 2000's can be forgiven for not being familiar with yet another "random" skater from the past. 
But when you learn this is the guy that closed 'In Bloom', quite possibly the most legendary Transworld video of all time (and the one responsible for launching the careers of Paul Rodriguez, Tony Trujillo & Chris Cole) perhaps you'll sit up and take notice. This is more than just "some dude" that never quite made it; Alex 'Trainwreck' Gall was the real deal.
Nicknamed Trainwreck due to having actually been hit by a train during childhood, pro decks for Zero and Bootleg came before a catastrophic injury sadly saw an end to one of the most promising careers of the era (as we said before, think about the other names on that video...). Now, over 15 years later, Thrasher have tracked him down to see what he's up to and it's refreshing viewing.
Kids the world over dream of making it big and turning pro but few ever consider the reality of what skateboarding at the highest level may actually mean and even fewer plan beyond that. Trainwreck shows you that there's more to life than getting paid to ride the stunt wood but that there's still fun to be had regardless. It's a valuable lesson that a lot of people can take heed from, plus we're stoked to see the lad doing so well!
Sign Up...
For Priority Access to Releases, Deals & Offers
Your bag is currently empty.