Last weekend saw the annual Vans Shop Riots head down to Newquay for their 10th Anniversary. With the legendary Mount Hawk Skatepark playing host and 15 of the UK's keenest core stores on board, this year was set to be a banger.
After taking a little hiatus last year we were keen to get involved with the madness. Unfortunately we had a last minute drop out meaning the TM had to pull his socks up and get involved with the boys to make up the 3 man team of Dylan Hughes, Daryl Dominguez and James Griffiths. 
On the first day the boys did us proud qualifying in 4th Place (considering it was basically 2 man team) meaning we were through to the semi finals on Sunday. One of the judges actually came over to congratulate Dylan on doing the most amount of 3 point tricks that day(tricks were judges 1 for ok 2 for good and 3 for insane).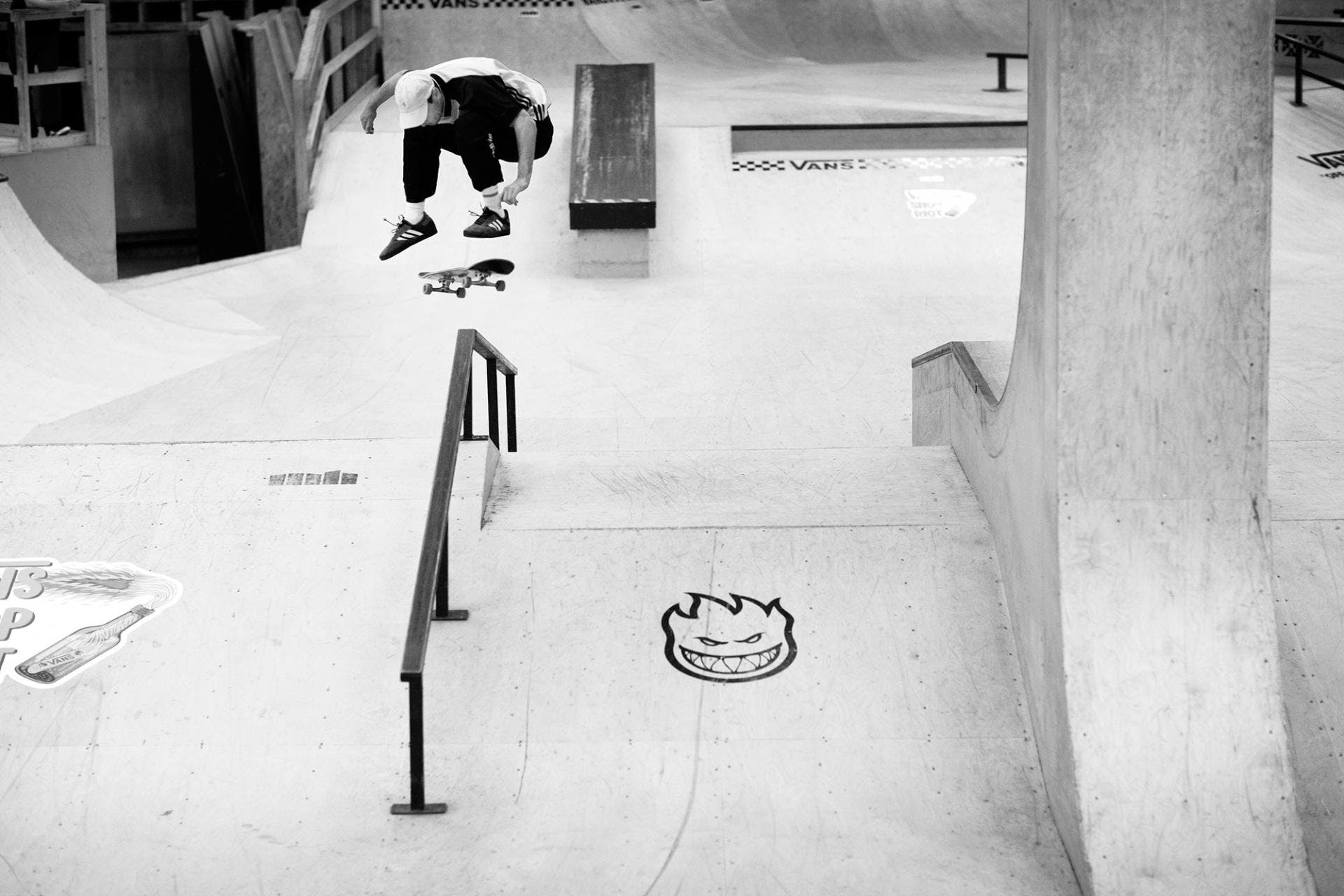 Dylan Hughes Nollie Heel over the A frame. Photo Leo Sharp
Unfortunately due to another unforeseen setback we lost our top scoring dragon on the Sunday forcing Daryl and James to skate alone. The boys still manged to hold their own in the final 8 teams, finishing in a humble 5th.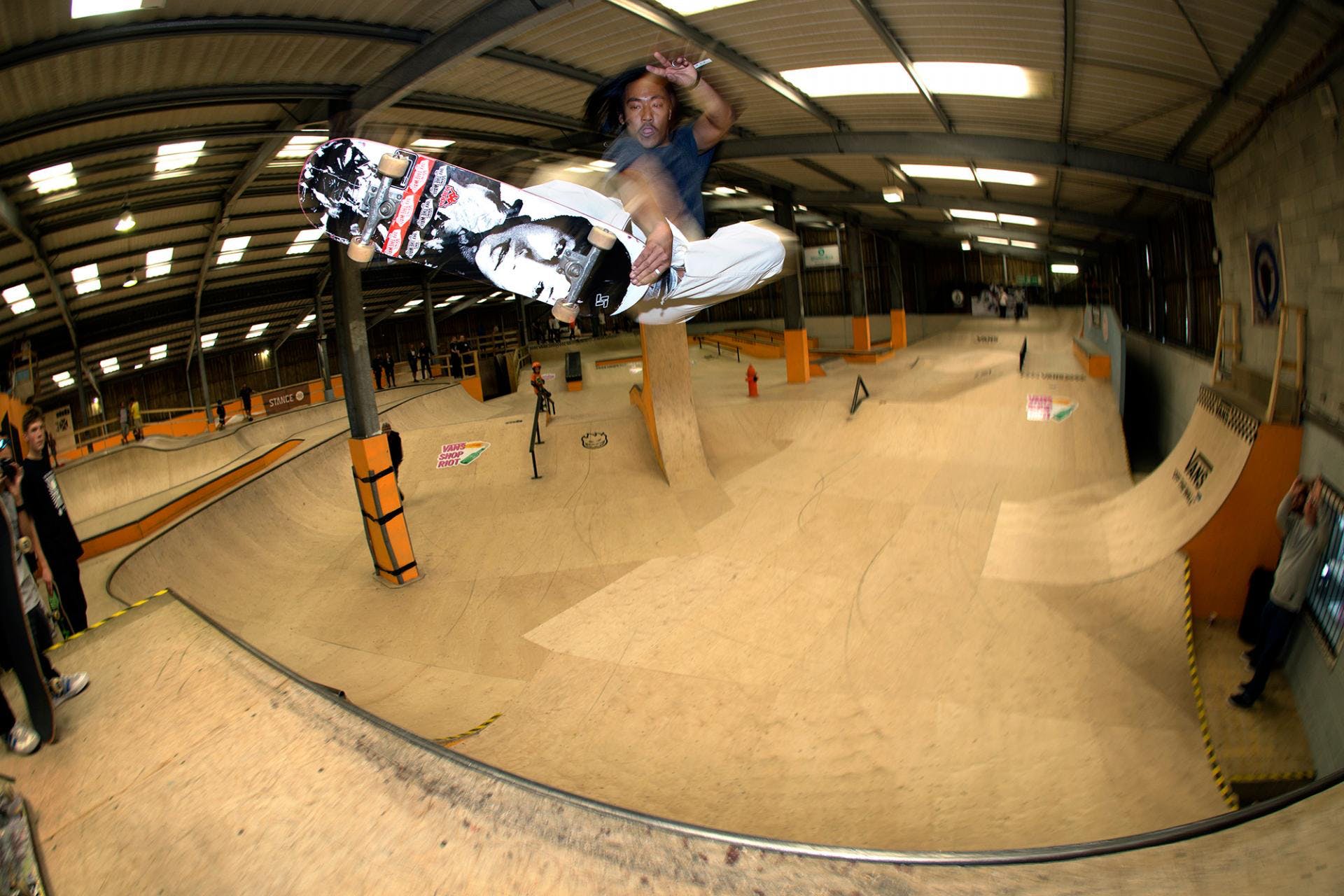 Daryl Dominguez Crailgrab. Photo Leo Sharp
We'd like to give a massive shout out to Black Sheep who smashed it all weekend and provided constant entertainment with their synchronized runs.
Also big shout out to Ollie Wright, Josh 'Manhead' Young and everyone else at Vans for putting on such a rad event. Till next year!
Check out Sidewalk Magazines Video Recap Below.