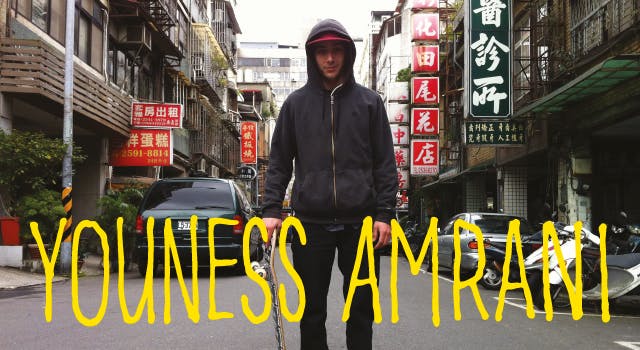 Hey Youness, firstly congratulations on winning the Bright European Skater of the Year 2014 - you feeling pretty stoked on that accolade? Thank you, I'm really psyched!
Where are you spending most of your time these days - in Southern California or Europe? Hasselt, Belgium. Home sweet home.
You've just turned pro for Almost, how did you originally hook up with those guys? It's all thanks to Lewis Marnell! I met him in Barcelona like three years ago, maybe four, and he told me he was gonna hook it up.
And your debut pro model is part of the DC Comics collaboration - did you personally choose the Green Lantern? Nope, never heard of the Green Lantern.
Mullen, Daewon and Haslam - those are some serious legends you're team-mates with. How does it feel being part of that family? (Are they inspiring mentors and initially intimidating to skate with?) Yeah, I've always been inspired by them even before all this happened, so it's a pleasure to hang out and skate with those guys. Of course in the beginning it was intimidating but after 30 minutes it's all good! They're so fun to hang out with, you just get that feeling that you have to skate.
You've always been vocal about the support from your Mother, is it correct that she started her own skatepark when you were younger? You must've been the most popular kid in your town! She was the owner on paper but didn't pay for it. It was a small crew and skating wasn't that big so I wouldn't say me and my brothers were really popular because of the skatepark.
Your part in the Nike SB Chronicles Vol.1 was so well received - would you say the exposure from that took your profile to another level? I don't know, I was just skating and Jason did a really good job! But I guess that's the part that I personally liked the most.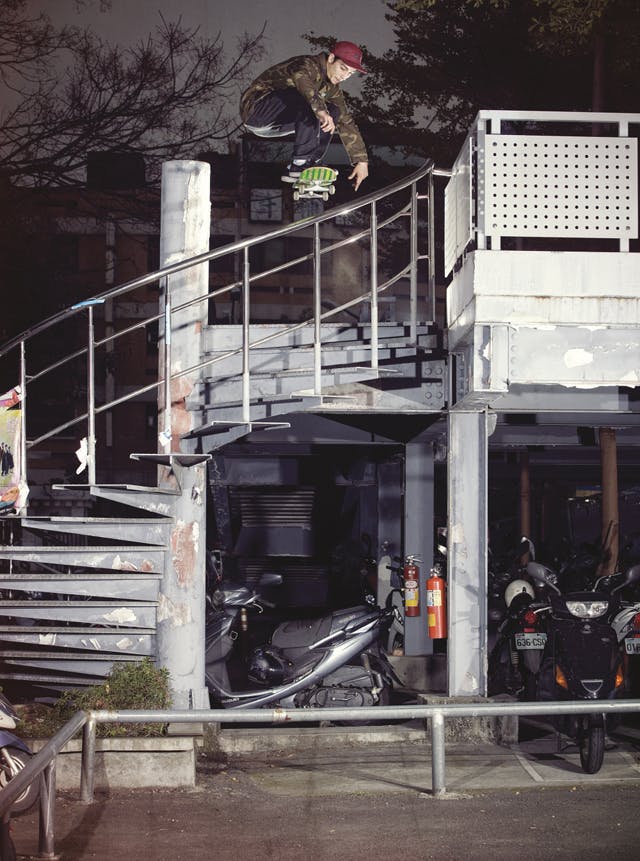 Great music choice too by the way, are you a Beastie Boys fan? No, not at all actually. Never listened to them before that.
Will we see you competing in the big comps like X-Games / Street League this year? What do you think of those large scale events? I hope so, it's fun to skate the street league thing and you always get to hang out with all the homies that you don't see too often.
It looks like Nike SB have some big plans for you this year - will we see a YA colourway or maybe even a future signature shoe? I don't think so but I would definitely not mind it.
What's a typical day in the life of Youness Amrani these days? Have breakfast, take a shower and then go to the skateshop for a bit then I'll go skate all day, have dinner and hang out with my friends. That's it pretty much.
Skater of the year, turning pro for Almost - looks like 2014 is going to be a big year for you - what are you most looking forward to this year? Just skating and traveling the world to see friends, sort out my own place.
Finally, there's a lot of chat about Belgium being the force to be reckoned with in this summer's World Cup in Brazil - Do you follow the national team and will you be watching? When I'm in Belgium I will, don't really care too much about it though.
Interview : Ross Wilson
Photos : Veldman