"Skateboarders around the world are known to befriend each other easily. You see another person with a board and you immediately have million subjects to talk about. By the image of these two brands you could easily think that Antiz and Death riders share the same visions and passion about skating, but apparently a few weeks in a bus trough Eastern Europe can change everything. Sometimes the chemistry just doesn't mix. Grudges can hold awhile. Maybe this is why it took almost two years to get this clip out" Samu Karvonen, ANTIZ Skateboards
Evidently things didn't go quite as planned for the guys on this epic Death x Antiz East European adventure! Not that it has much bearing on us, the viewing public, as we still get 13 minutes of beautifully filmed skateboarding in some of the most breath-taking scenery the former communist east has to offer.
And if you believe they really fell out you'll believe anything! This a great twist on the traditional tour edit and adds a cracking dose of comedy to some genuinely shocking skateboarding. You can't help but smile at this one!
Click the heelblock below to watch.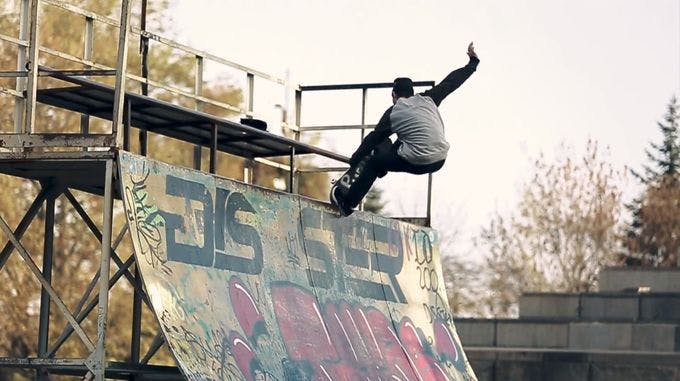 Antiz X Death - It Was Supposed To Be Fun - An Eastern European Skateboard Tour Documentary from Alex Pasquini on Vimeo.