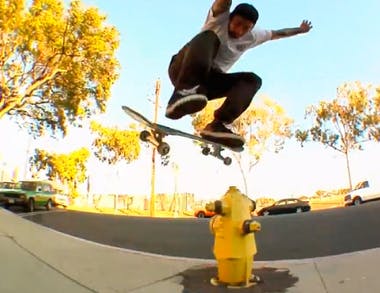 Brand New Bobby Worrest Section!
'Luxury and loudness' is the name of this section apparently, not that we know anything about why that's the case. What we can tell you however is that we know switch backside noseblunt slides must just about be the single hardest "basic" trick in skateboarding and Krooked's Bobby Worrest has them on lock.
Only a month or two after he put out the fantastic Pulaski Park section big Bob is back with a vengeance; for a few years it seemed he might just be one of those dudes with all the potential in the world but never quite lived up to it – thankfully he's fully on one right now and the skateboard world is all the richer for it.
But yeah, back to the switch backside noseblunt slides - He's got 'em on ledges, he's got 'em on rails and when he does 'em, it's in the middle of the section – that should tell you what kind of part this is!
Sign Up...
For Priority Access to Releases, Deals & Offers
Your cart is currently empty.