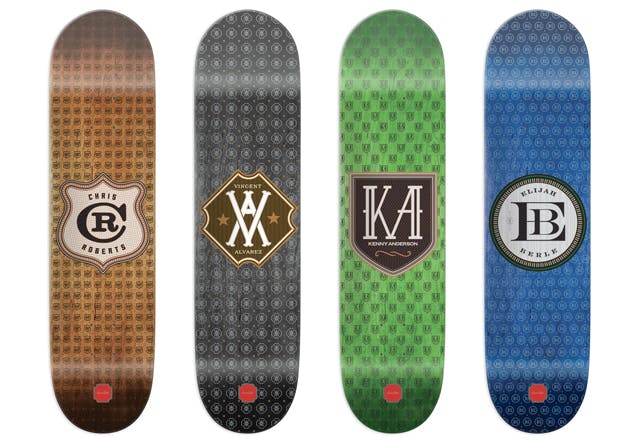 Chocolate skateboards have now released this very classy Monogram series, featuring a personal Monogram graphics for each of their riders. Chocolate have always been well known for the quality of their boards as well as having unique and artistic graphics.
Started back in 1994, as a sister company to Girl skateboards, Chocolate has been synonymous with the most stylish skaters ever to grace a board, think Chico Brenes, Daniel Castillo, Keenan Milton, Gino Iannucci, Mike York and Stevie Williams.
Chocolate and Girl have always stayed very close, and at some points, it has been hard to tell who's on which team. Mouse and Yeah right, both being Girl videos, featured full sections from chocolate riders and Girl pros have been seen riding girl boards, and vice versa. In 2013 the two companies joined together to bring us Pretty Sweet. This video crushed every other skate video and has set a standard in the skate film world.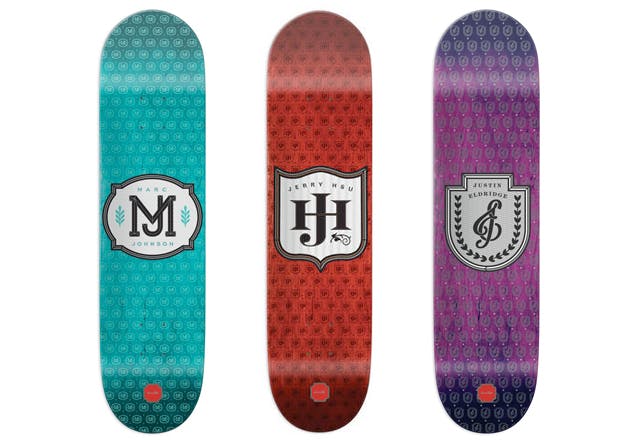 The Art Dump is a group of artist based in California and are the full time creative minds to the majority of the Chocolate graphics. Being such an amazing group of artist, each series they curate should be hung on a wall to admire, as well as gripped up and skated. This Monogram series is just that, a great showcase of how versatile the Art Dump and Chocolate can be.
These boards are available now so make sure you grab one before its too late.