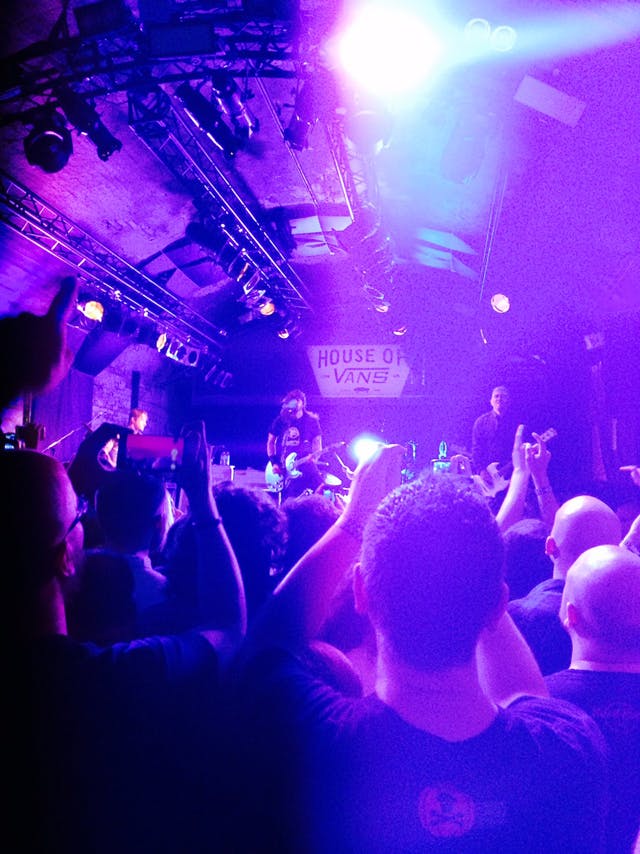 When we received a call from our friends at Vans saying there was going to be a "secret show and that's all they could tell us" at the House Of Vans, we knew it was going to be good. What we didn't know, was that it was going to be f*cking epic and a once in a lifetime opportunity.
Foo Fighters, otherwise known as their secret-show-pseudonym "The Holy Shits", announced earlier this week that they were to play 3 secret club shows while they were in the UK, and lucky for us, one of the chosen venues was the brand new House Of Vans London!
Tickets were free but extremely limited. House Of Vans released a bunch to the public on Wednesday afternoon and they sold out in 90 seconds!
So last night (11th September) we headed down to Waterloo to our newest favourite underground venue. The set kicked off about 8.30pm; and what followed was two hours of pure Foo Fighters heaven. Yes we were sweaty, yes we couldn't breathe from being crushed by enthusiastic die hard FF fans but we can assure you it was worth it, just to hear Dave Grohl's incredible voice in the flesh.
Massive thanks to Vans and the team at House Of Vans for inviting us down!
Full set list:
White Limo
Arlandria
Generator
Rope
See You
New Way Home
The Pretender
Learn to Fly
My Hero
Cold Day in the Sun
All My Life
Skin and Bones
Monkey Wrench
Hey, Johnny Park!
For All the Cows
Breakout
Weenie Beenie
This Is a Call
Encore:
Times Like These
Best of You
Everlong