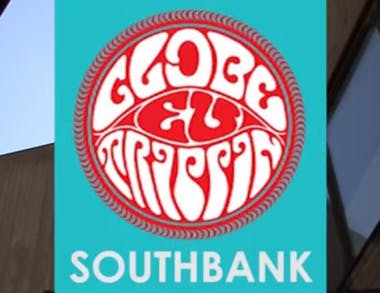 Globe EU Trippin: The Southbank Demo
After a long line of heavy hitters smashing these shores this summer the Globe team may well have struck the most serious blow this past weekend, with their downright demolition of the infamous Southbank seven.
Kicking off their Eurpoean tour in Blighty, with the likes of Mullen, Haslam, Appleyard, Barletta, David Gonzales, Ryan Decenzo and more in attendance, this was the kind of team visit childhood dreams are made of. We reckon a lot of childhood dreams actually came true when certified gentleman Chris Haslam spent the best part of two hours playing skate with local kids and showing them the finer intricacies of his lesser seen flip repertoire.
The rest of the team didn't disappoint either. Sure, we would've loved to have seen the injured Louie get his dork on, or maybe a railstand or two from the legendary Mullen, but the likes of Darkstar's Decenzo, Cliché's new uber am Paul Hart, Element's Mark Appleyard (quite possibly the most stylish human to ever walk the face of this earth) & Flip's Colombian manimal David Gonzales tore apart the demo as if their supper depended on it.
The footage from the demo is available for you to check out now & keep those eyes wide open in the coming weeks as we have some extremely exciting interviews coming your way. You have been warned!
Sign Up...
For Priority Access to Releases, Deals & Offers
Your cart is currently empty.