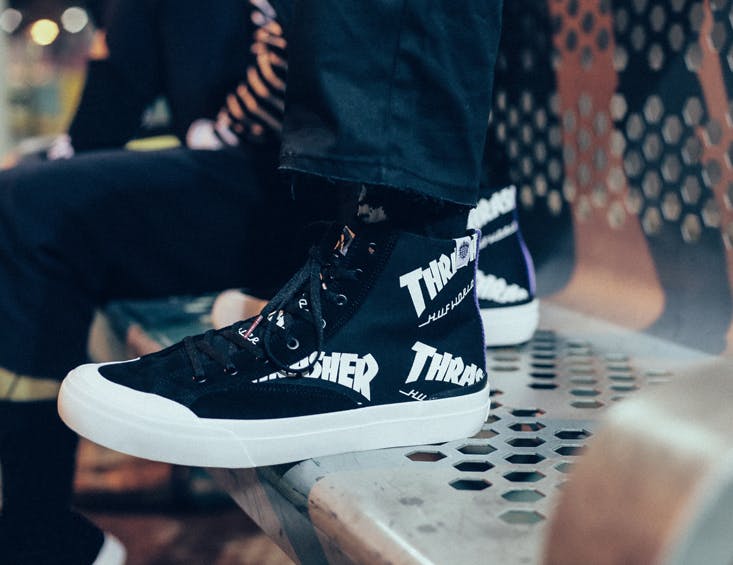 Two of skateboarding' s most recognised brands team up this Winter to celebrate the release of another collaboration video – the Tour De France homage 'Tour de Stoops' filmed across France, Europe and the UK, with an exhaustive clothing and accessories range to match.
Since its inception in 1981, Thrasher has secured itself as the pinnacle of the skating world, whose name, merchandise and logo has become synonymous with real skateboarding the world over. Even though a giant name in the industry, Thrasher has managed to stay authentic and true to its roots, no matter how high profile its collaborations are.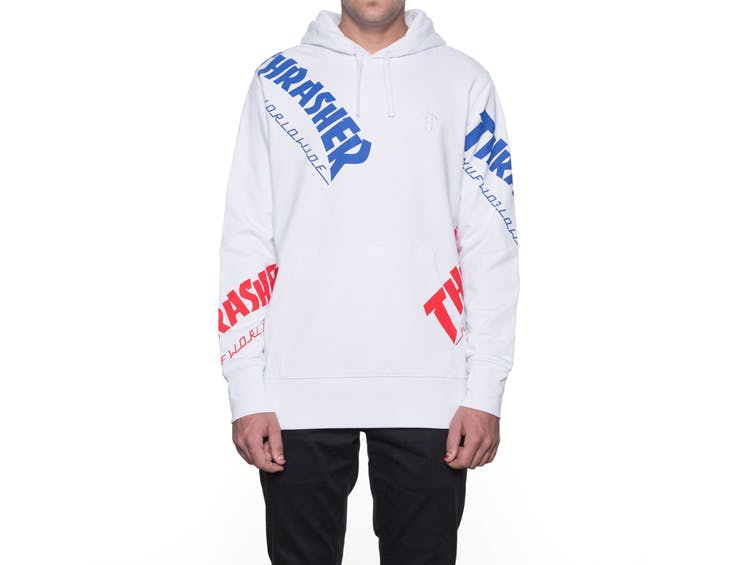 Similarly, Keith Hufnagel's skatewear brand HUF has relentlessly grown from strength to strength in recent years, with its incredible skate team and eponymous clothing and accessories. The partnership between the two giants, although not new, always produces unbelievable collections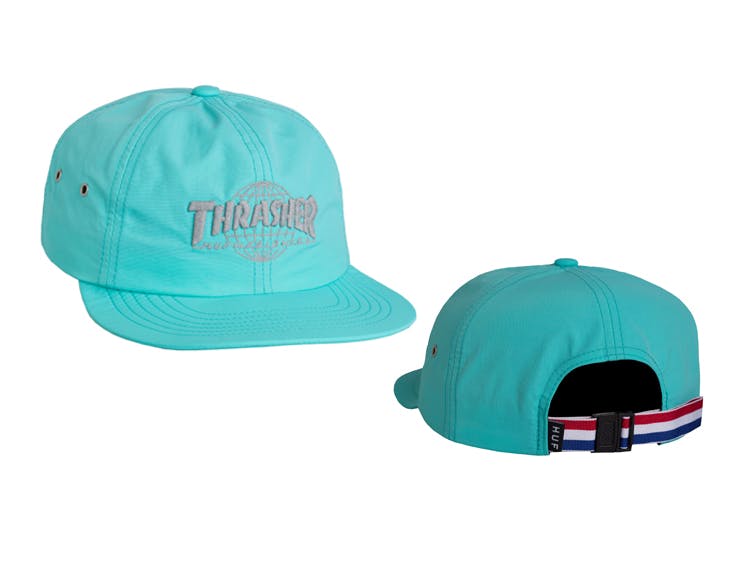 The collection, seen in a simple colour palette of white, black, red and blue and turquoise, features everything from a packable anorak to a bottle opener, and everything in between covering clothing, accessories and footwear. All pieces see a return of the HUF x Thrasher duo-logo seen in previous collections, with hard-hitting dual branding throughout.
Stand-out pieces include the off-kilter Thrasher-emblazoned TDS Pullover hood, expertly designed and crafted Classic Hi shoes, which remain highly technical whilst looking amazing. Of course, no HUF collection is complete without some matching socks, and here we find their signature piece re-imagined for this collection in bold new colourways, textures and designs.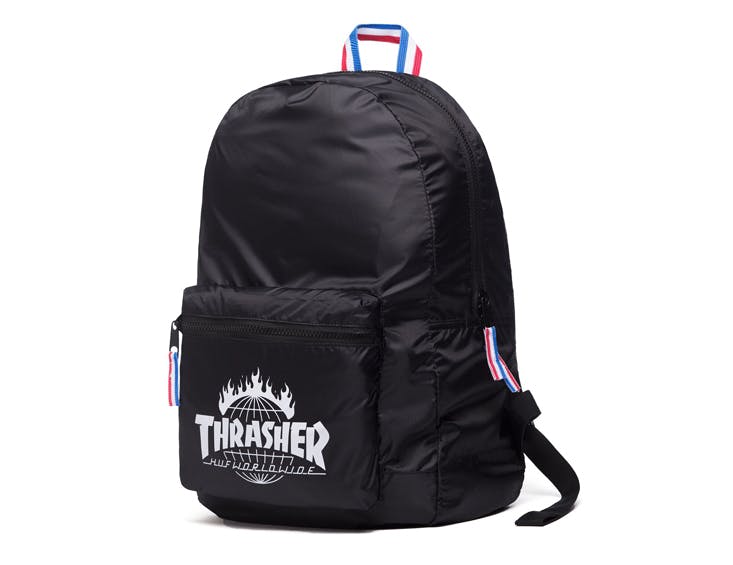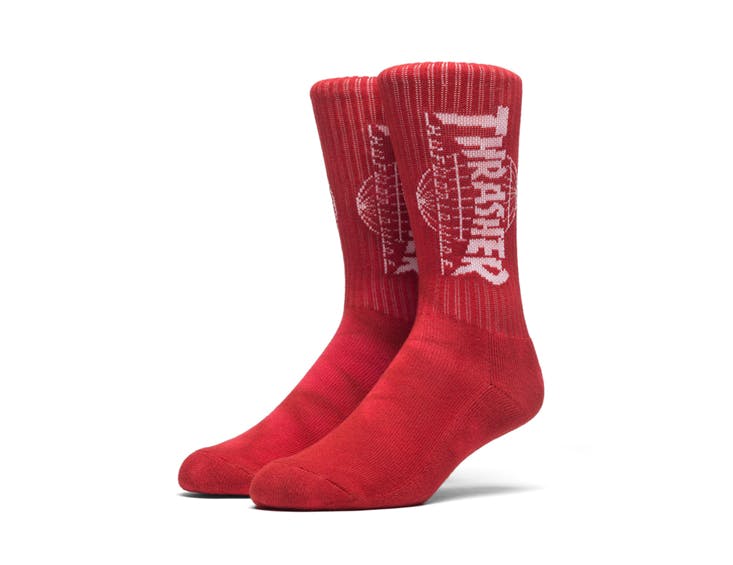 Both brands are famed for their accessories, and the collection is finished with a huge range of caps and beanies, in different styles and wearable colourways, featuring carefully conceived Tricolor details, linking the 'red white and blue' both to France, and the USA.  True to form for both HUF and Thrasher, the collection also features some more uncommon accessories, such as a functional packable backpack and matching water bottle to keep you hydrated during your next session.