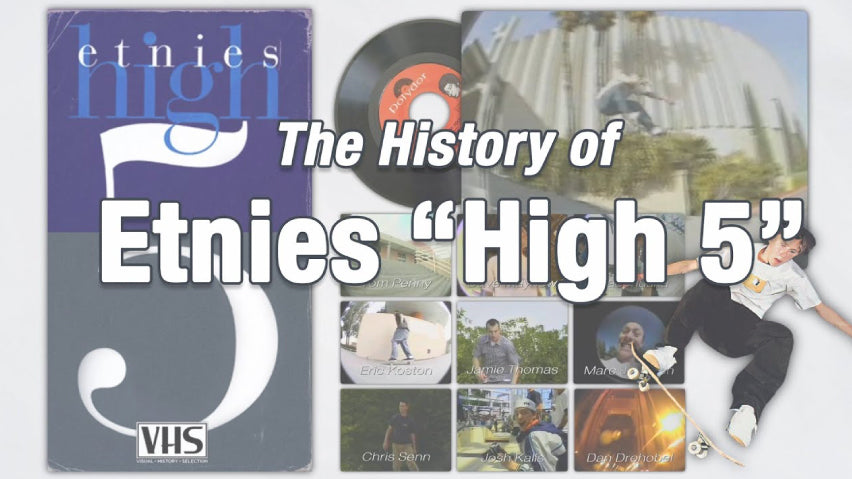 Jenkem: The History of Etnies 'High 5'
For those not skateboarding in 1995 it's hard to imagine the influence a 14 minute promo had on the world. In an era of fourteen parts every day (and 14000 Instagram clips) it's easy to forget there was a not so distant time when video drops were limited to once or twice a year and (almost) everything that came out had a seismic impact on the microcosm that was the skate industry.
Etnies High 5 was extra special though. From Koston to Muska, JT to MJ and the worldwide introduction to the one and only Tom Penny, this was a video that didn't simply influence skateboarding; it picked it up, smashed it to pieces and rebuilt it in its own image. Put simply, back then shoe companies didn't make skateboard videos, that's how ground breaking High 5 was.
Jenkem, purveyors of the finer side of skate history as they are, have journeyed into the vaults to analyse the video 26 years on and how it shaped the way not only shoe brands but all companies associated with skateboarding advertised their wares. Plus it contains some serious archive footy, which is something we all wanna see!
Sign Up...
For Priority Access to Releases, Deals & Offers
Your cart is currently empty.