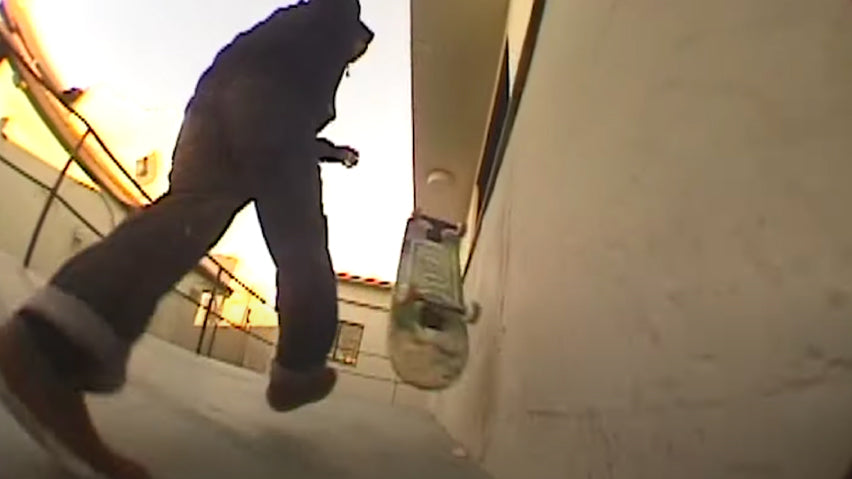 Matt Rodriguez 'Seasonal Blends'
As dawn breaks on 2021 and we enter yet another national lock down, it gets harder and harder to remember a time before all this madness. But, if you're able, we're asking you to cast your minds back to the halcyon days of 2005 (if you were born that is!); a summer that saw the Olympics return to Greece, the introduction of the Xbox 360 and every skate shop in the country have the (now legendary) Ipath Promo on constant repeat.
The reason? Sacramento street skate pioneer and loose truck luminary Matt Rodriguez' end section; a part so good it still every bit as enjoyable and awe inspiring 16 years later.
And the thing is, Matt was hardly a new kid on the block in 2006, having represented Stereo as early as 1992. So it's testament to his healthy living lifestyle that now, 29 years after he first burst onto the sponsored scene, he's able to drop yet another full part. 
Of course, as time marches on and Matt sneaks ever closer to 50, the level of trickery is somewhat diminished from his 90's and 00's heyday. But the soulful carves and that legendary style still remain and, as such, this is the ultimate in pre session stoke. Turn off the Nyjah "Send it" clips press play on this bad boy, you'll be cutting down your bushings before you can say "Lock down 4!"
Sign Up...
For Priority Access to Releases, Deals & Offers
Your cart is currently empty.