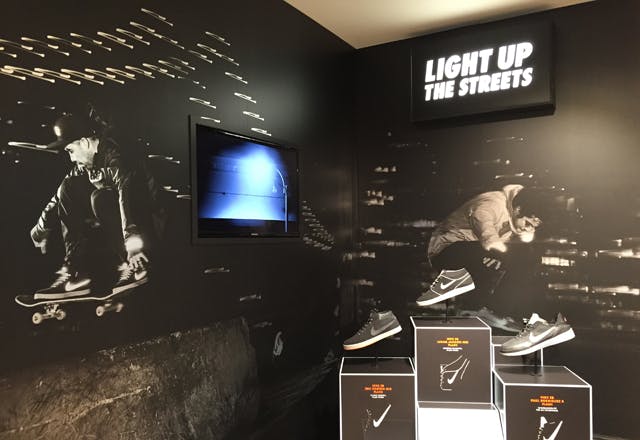 The unstoppable force that is Nike SB set about London to demonstrate the latest addition to their ever expanding shoe range, this time with the new 'Flash Pack' series.
By reworking the current staple pro shoes - Janoski, Koston and P-rod - a water resistant nubuck leather and high visibility detailing was added to give protection to skaters for the dark and wet looming winter approaching.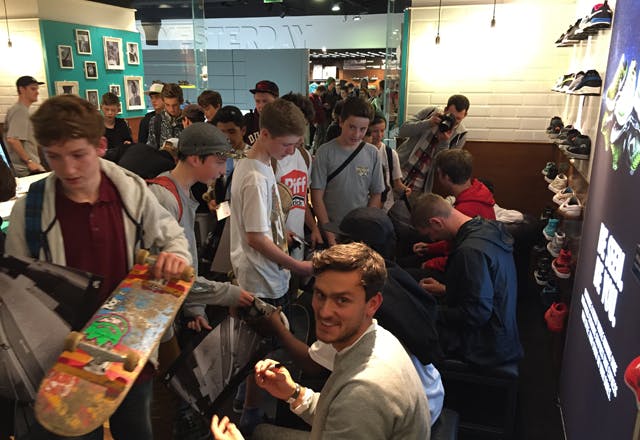 To celebrate and demonstrate the new designs they invited some of their EU and UK skate team riders Kyron Davis, Tom Harrison, Neil Smith, Chris Jones, Casper Brooker, Charlie Birch, Hjalte Halberg and Fernando Bramsmark to skate through boroughs of London with guests and finally end up at the Nike SB park, Bay Sixty Six.
Upon arrival at the first stop 'Nike Town', guests who came to the team signing received a free goody bag and Maglite torch to shine on the team's shoes whilst ducking and diving through dark London streets.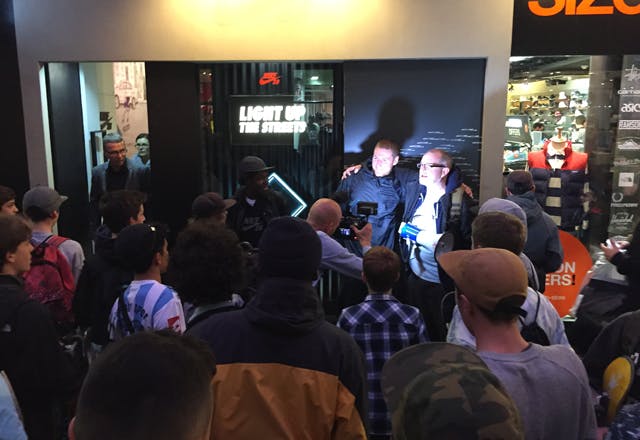 Eventually all involved rounded up at the skatepark to receive free food and drinks, along with free entry to take part in a best trick for cash contest on the new 'Light up the Streets' wall ride obstacle.
Thanks to Nike SB for the invite and getting kids stoked!
Shop Nike SB footwear.