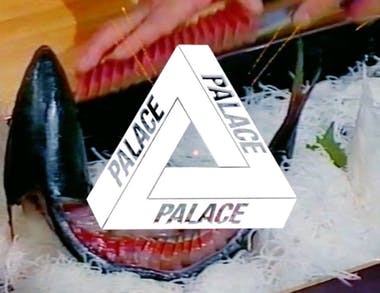 Palace 'Deeper Understanding'
So it seems Vimeo is still a thing. Who knew!?!
Obviously Lev and Gareth at Palace are big into outdated product revivalism, and know how to make it work for them better than anyone, so it should come as no surprise that a virtually dead social media platform continues to be their video hosting site of choice!
But let's stop that, derogatory talk of the vessel in which this produce is passed to us is unnecessary, especially when the produce at hand is so good. And that's the thing with Palace, as much as you may want to mock the faux street rude boy garms and laugh at Lev's amazingly brutal referential commentary, Palace backs all this up with seriously good skateboarding.
Showcasing yet more Danny Brady brilliance and introducing Charlie Birch and Heitor Da Silva proper, this is everything you want from a Palace production. The aged aesthetic, the world class skating and the purposeful use of specific music to reference an in joke; Palace really cannot be bettered.
DEEPER UNDERSTANDING from PALACE on Vimeo.
Sign Up...
For Priority Access to Releases, Deals & Offers
Your cart is currently empty.