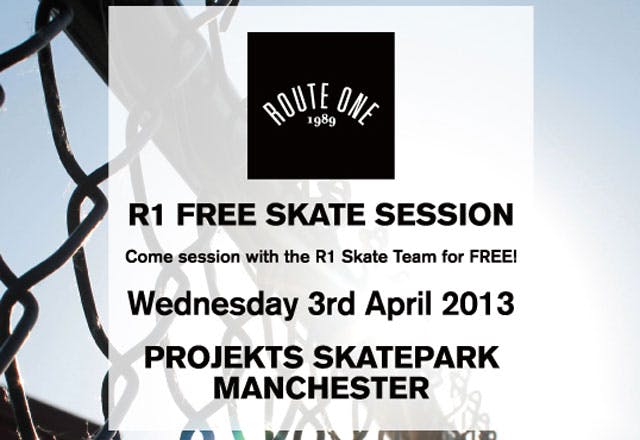 Today is the day!
Come and skate with some of the top lads from the R1 Skate Team from 1PM – 8PM, for absolutely FREE!
Get yourself down to Projekts Skatepark in Manchester and session with Nicky Howells, Dave Snaddon, Craig ' Benson' Stewart and Doug McLaughlan.
There'll also be some mini comps and freebies! And remember – it's skateboarders only! That means no scooters, no inline and no bikes. See you there!
Free entry 1.00pm – 8.00pm
Projekts Skatepark, 97 London Rd, Manchester, M1 2PG