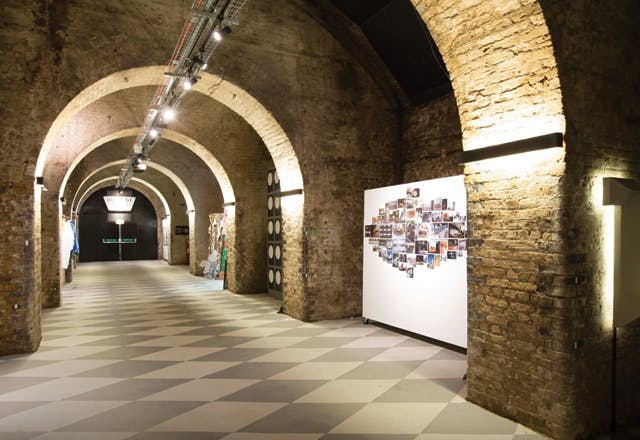 A few minutes push from one of London's oldest and most infamous street spots, the Southbank Undercroft, is a brand new indoor space; the House Of Vans.
For the location of the second House Of Vans (following in the footsteps of the original HOV, Brooklyn) it felt like London was an obvious choice due to being synonymous with creativity, diversity and opportunity.
Living directly underneath Waterloo station, the 3,000sqm venue provides a unique creative space with London's only permanent indoor skatepark, live music venue, gallery, artist labs, café, cinema, bars and studios all occupying the former Old Vic Tunnels.
House of Vans London is a welcome addition to the capital and currently open five days a week to both locals and visitors alike. It's totally free of charge to skate the tunnels (which house a pool-style concrete bowl, mini ramp and street course), you just need to book your two hour session via the HOV website.
There are also plenty of interesting art shows, demos and gigs lined up so keep an eye on the Route One social media channels for regular updates. Shop our range of Vans now.