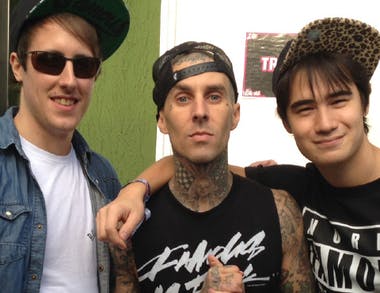 Route One Competition Winners Meet Blink 182's Travis Barker
Back in July we got together with Travis Barker's brand Famous Stars & Straps for a competition to win a chance to meet the man himself backstage at the Reading Festival prior to Blink 182's headline set.
Thousands of people entered and one lucky winner was chosen at random – Jonathon Miles from Bristol. Jonny, along with his flatmate Danny, had an unforgettable day at the festival and also went home with a bumper goodie bag of FSAS & Route One goodies. This is his story….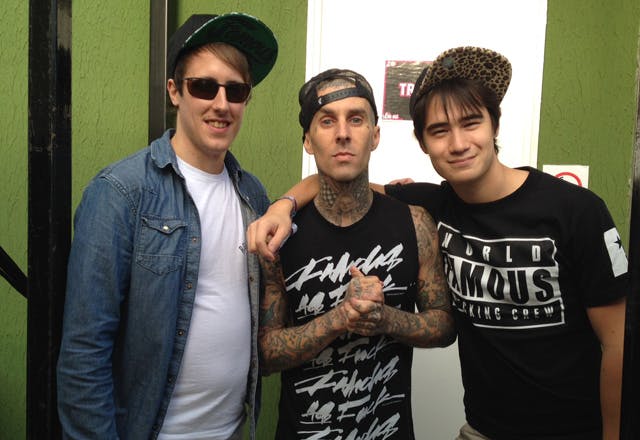 "In 2004 I skipped college to go see Blink 182 play at Wembley Arena and I got it a lot of trouble with my parents because of it.
A couple of months later Blink officially announced they were splitting up, so my 17 year old self decided I had definitely done the right thing and had no regrets.
I guess what I'm trying to express is that I have been a big fan of this band for a very long time so to see the three of them reunite to headline Reading Festival in 2014 made me so happy.
When I received the email from Route One saying I had won the meeting with Travis I was absolutely star-struck! This was a man whose skills I'd followed on CDs, TV shows, DVDs, music videos and interviews… I couldn't believe he would actually do a meet and greet as I honestly thought he was too famous!
We arrived at the festival and were escorted to Blink 182's backstage compound by our friendly representatives from Route One and Famous Stars & Straps. Upon meeting Travis, what delighted me the most was how ordinary and friendly he seemed, appearing to be just as happy, to be there, as everyone else. We chatted for a while and were given signed TB drumsticks as another bonus memento of an incredible experience.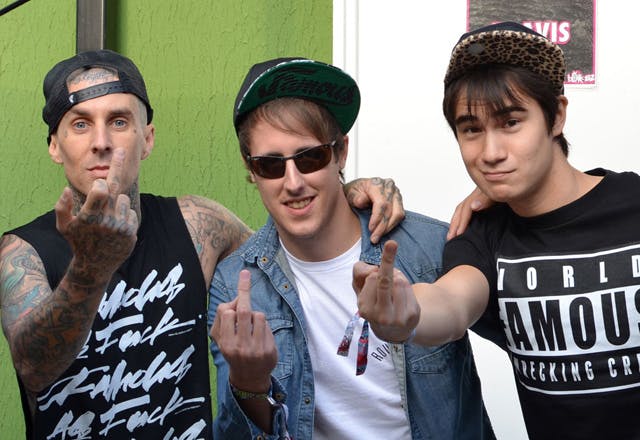 There's always a fear that when we meet our heroes we are in danger of being disappointed, but I'm happy to say that the man Travis definitely lives up the legend Travis.
Later that evening the band took to the stage and seeing the three of them play as Blink 182 again was an absolute joy - it's good to see them all happy as a unit once again.
All in all, I thought they played really well and could still sing the same songs they made when they were teenagers. I personally didn't think I would be going to that festival again and certainly not in so much style – massive thanks to Route One!
To me, Blink have always been about staying forever young and refusing to compromise your life because of your age. I'm 27 now with a good job and my own flat, and still plan to keep going out to gigs. Blink 182 really inspired me at a crucial age so huge thanks Mark, Tom, and especially Travis!"
To watch our exclusive UK interview with Travis Barker head over to R1TV here and to read the full version request your free copy of the Route One Magazine Issue 4 here.
The new Famous Stars & Straps collection is now available online and in Route One stores.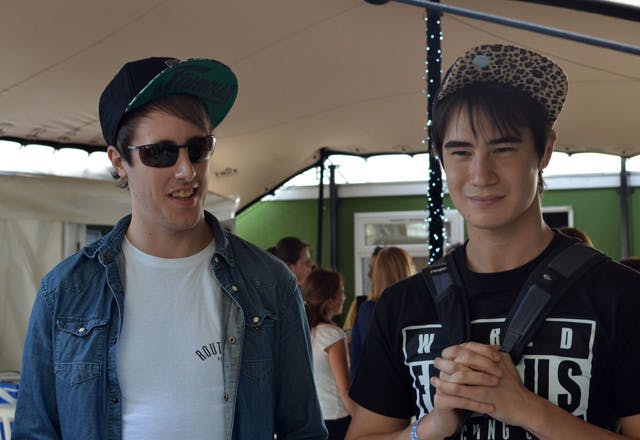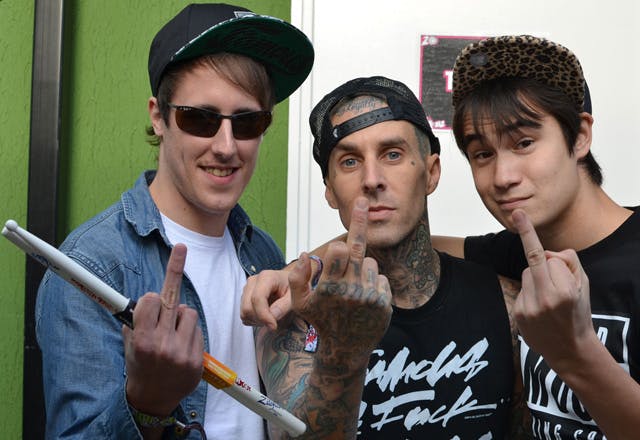 Sign Up...
For Priority Access to Releases, Deals & Offers
Your cart is currently empty.