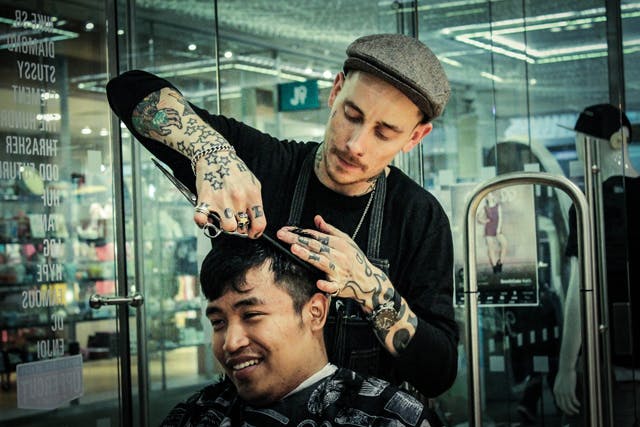 Last Thursday evening, Route One Bath played host to hundreds of local students for the Southgate Student Event!
We teamed up with Uppercut Deluxe for the occasion and brought a Route One x Uppercut Barbershop to the store. This meant that Uppercut Ambassador HBAD was able to come along for the night to offer some complimentary, top of the range cuts!
People queued until the doors closed for a chance to have their hair cut and styled with the latest Uppercut products including the popular Monster Hold and the Deluxe Pomade products.
Route One are proud to offer a wide range of Uppercut Deluxe products which can be seen here. Look out for future R1 x Uppercut Barbershop events in our stores!
All photography by www.charlottethomasphotography.com Instagram: @charlottelouisethomas83