The Hundreds announce their new collaboration with iconic Death Row Records to celebrate the label's 25th anniversary. This partnership is an ode to the legacy that the rebellious label has left behind in the two decades since it began.  The culture of Death Row has given a true voice to the West Coast during it's lifetime - armed with an unforgettable roster of artists that included some of the greatest MCs and producers of all time, Death Row showed the world that the West Coast had something to say, and that they would be heard by any means necessary.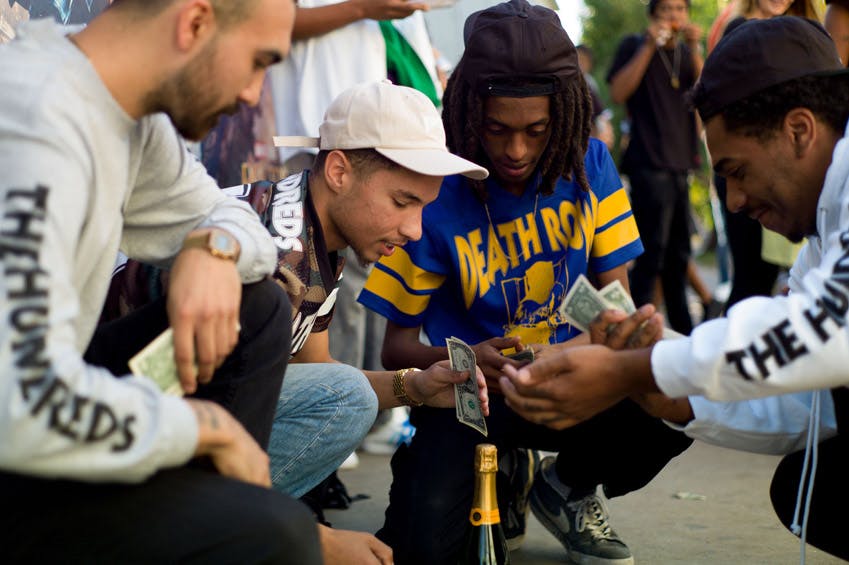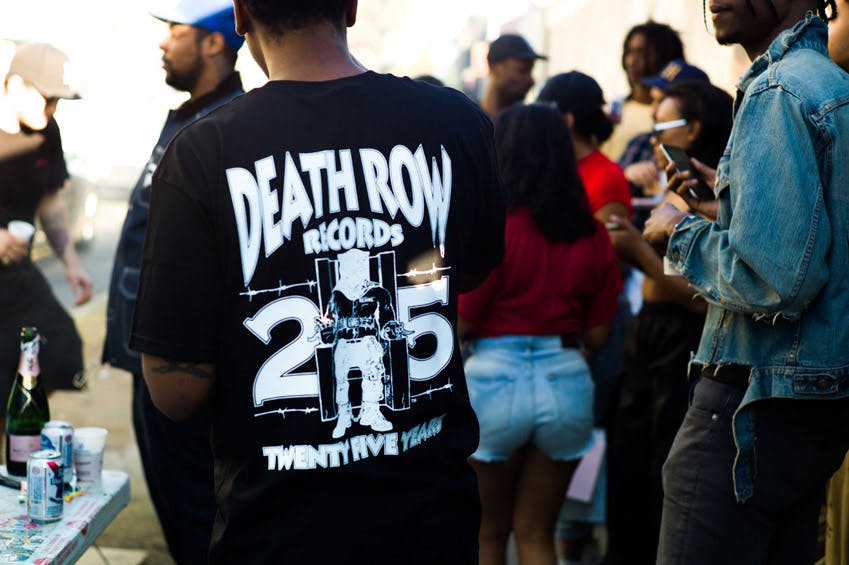 It's no surprise that this project has been a labor of love for longtime fan Ben Hundreds and his whole team - The Hundreds are well-known for being compeltely immersed in the subcultures and scenes of Los Angeles, a city with Death Row Records is synonymous with. Taking a spin on the original classic Death Row Records logo, this limited edition capsule harkens back to the unforgettable style that oozed from the artists on the label—with items such as dad hats, t-shirts and jerseys that brings Death Row's attitude to a new generation of fans via a wearable and on-trend medium.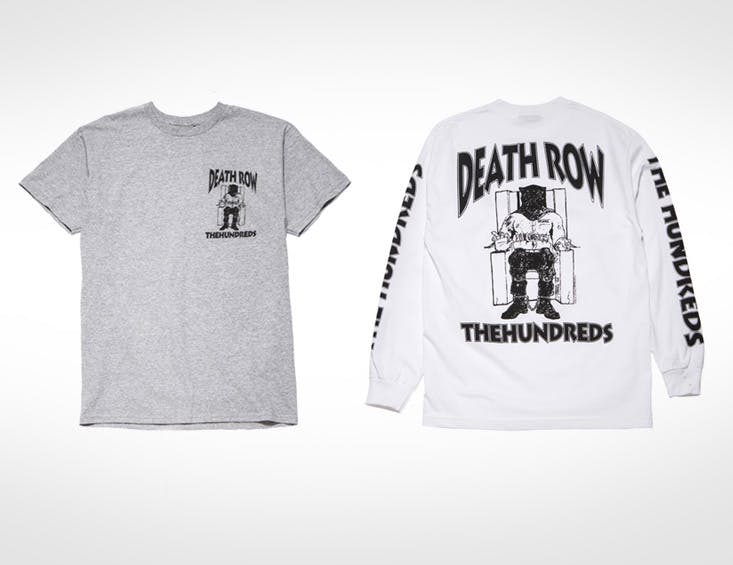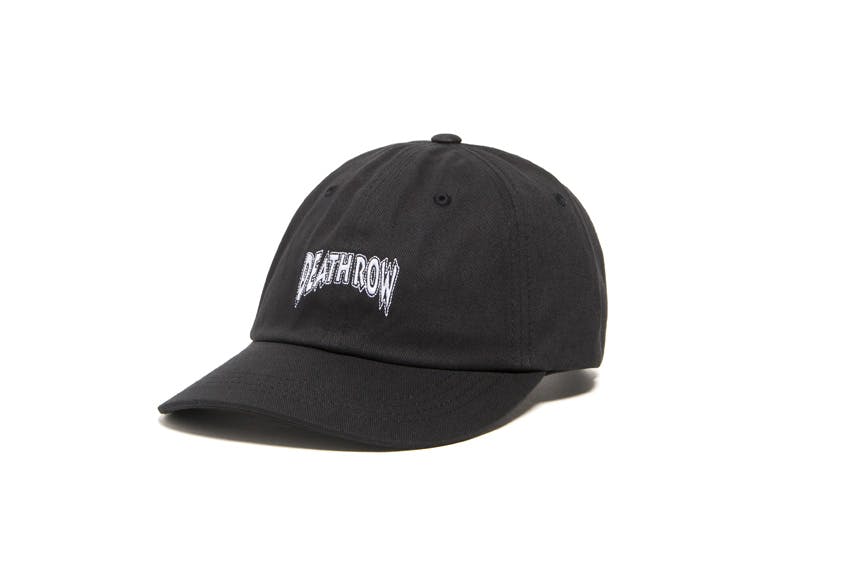 The collection includes the bold and edgy Death Row Records logo presented in a lo-fi style across timeless key pieces like t-shirts, long sleeves and hoods finsihed with premium hand-pulled screenprint, as much of an outfit staple as they are bold and meaningful. Also features are key accessories, presented in a range of strapbacks, dad caps and snapbacks finished with fine emrboidery and premium hardware.