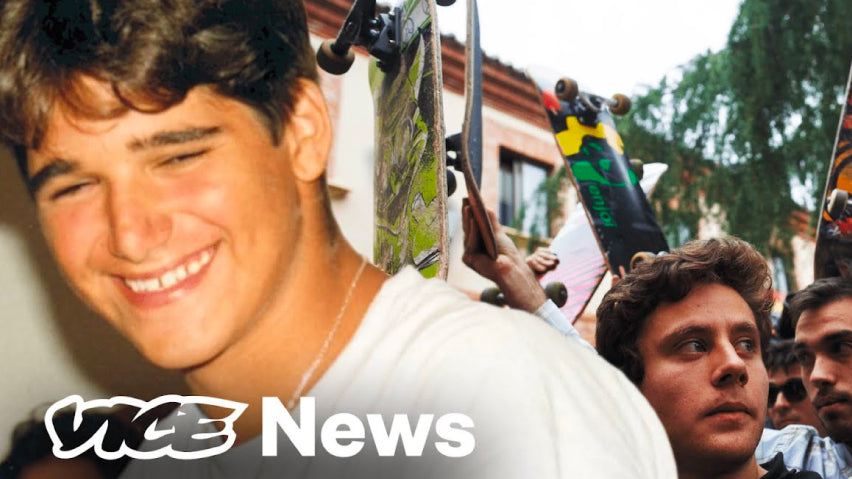 The Skateboard Hero Who Fought a Terrorist
Ignacio Echeverria was the best of us, that is without doubt. 
Shortly after 10pm on Saturday the 3rd of June 2017 three terrorists drove a van into pedestrians on London Bridge before storming Borough Market, attacking anybody they came into contact with. At the same time tragic drama was unfolding Ignacio Echeverria was cycling home after a day out skating with his mates. As he passed the busy thoroughfare he saw one of the attackers stood over a police officer lying on the ground and, with no thought for his own safety, Ignacia answered the call, attempting to fight the terrorists off armed with only his skateboard. His valiant efforts meant that several people were able to escape to safety but he wasn't so lucky; after turning his attentions to a second attacker he lost his life. He was 39 years old.
This beautiful piece, produced by Vice Magazine, attempts to explain not only what happened that fateful night but shine a light on the life of the man behind the headlines. This really is moving stuff so we suggest you watch this with a box of tissues nearby as it's almost impossible to not be touched by the actions of a bona fide hero.
And once you've watched it, get out and skate. Though his life was cut tragically short the spirit of the man should live on in all of us. As we said at the start, he really was the best of men and what better way to remember him than having fun, doing what he loved?
Rest in peace Ignacio, your sacrifice won't ever be forgotten.
Sign Up...
For Priority Access to Releases, Deals & Offers
Your bag is currently empty.