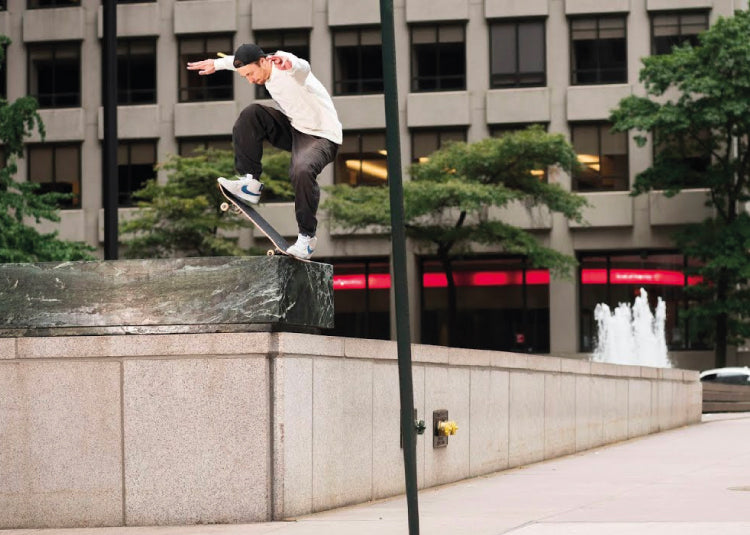 Why doesn't Walker Ryan have a board sponsor? That's not a rhetorical question or the set up to a hilarious punchline, we really want to know; why doesn't Walker Ryan have a board sponsor?
I mean, let's examine. His blue ticked Instagram game is on point; he's got legit hammers and trendy moves keeping over 100k followers entertained, he's able to call on the world renowned experience of Patrick Wallner to curate his video parts for him and, as is clearly evidence in this brand new self supported piece, is the proud owner of possibly the best switch tre in existence.
Why is a guy, with all this going for him, reliant upon his girlfriend to film second angles for a video part that's going up on Thrasher?
Hang on, are we maybe looking at this the wrong way round? Here's a guy that can drop a part on Thrasher, containing perhaps the best switch tre of all time, enjoying the company of his girlfriend when out skating and manages it all without the stress of keeping vested interests happy. Perhaps we've answered our own question, maybe that's why Walker Ryan doesn't have a board sponsor!
Sign Up...
For Priority Access to Releases, Deals & Offers
Your bag is currently empty.