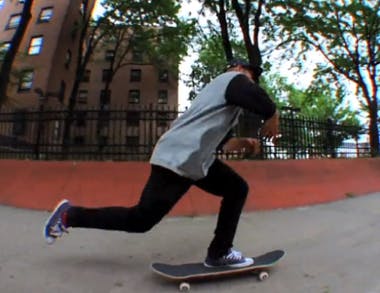 Zered Bassett Outliers Part
Most skaters these days can knock out a switch flip or two and a hefty percentage may even drop the occasional token switch K when the feeling takes them. There are very few skaters however that can actually skate switch properly to the level of Expedition Skateboards' New York connection Zered Bassett.
The East Coast enigma has been pushing the ambidextrous game to new heights for well over a decade now but this latest part, from last year's Transworld release 'Outliers', really is on a whole other level. Not many folk can take a manual into a wall ride, let alone do it switch at the end of a line. Switch wallie crooks on a hubba? No problem. Switch governor grind (ally oop f/s five-0, so called because to land one makes you the Governor) on a bank to block; now you're just taking the mickey mate!
After the Zoo York debacle many could have forgiven Zered for taking things easy and we're sure his sponsors Spitfire and Cons would've been happy for him to rest on his legacy. Not Zered however; this part is special and we can guarantee you'll be watching this for months to come.
Click the switch front feeble below...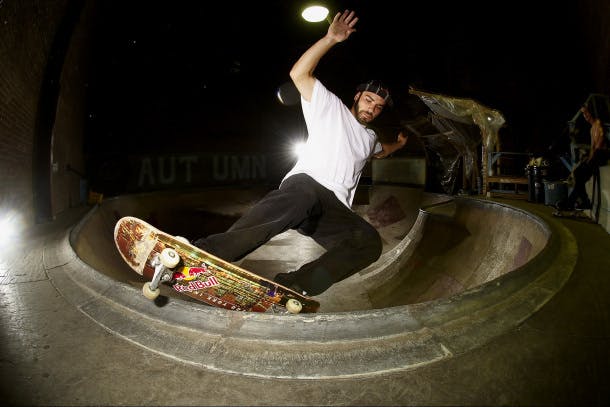 Sign Up...
For Priority Access to Releases, Deals & Offers
Your bag is currently empty.