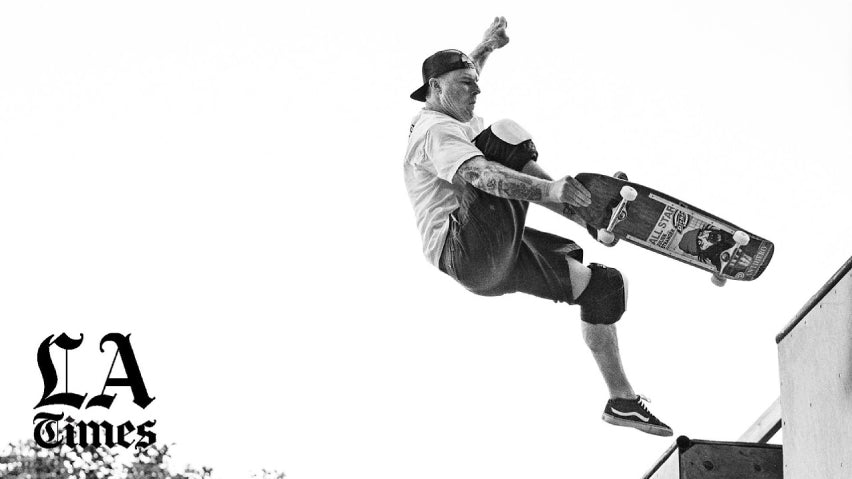 Jeff Grosso: The Regular Man's Skateboarding Legend
It's not often we find ourselves consuming content from the pages of the LA Times, much less share our findings with you through this here soapbox of ours. That said, it's not often the LA tabloid produces a beautifully moving insight into the life and times of one of skateboarding's most treasured sons, which is very much the case here with this fantastic piece on the dearly missed Jeff Grosso.
Produced from an angle of explaining his appeal to an audience outside the skate-nerd universe we all inhabit, interviews with everyone from Tony Hawk to Jeff's mother Rae characterise the infectious passion for skateboarding Jeff shared with the wider world.
Not afraid to shy away from the fact he was never the most naturally gifted, the piece focuses on the impact the larger than life Arcadia native had on each and every one of us, be it though his wonderfully unapologetic 'Loveletters to Skateboarding' series or his championing of women in a previously male dominated arena.
Click play to remember a one of a kind. If you can make it through his mum's reminiscing without a tear in your eye you're much stronger emotionally than any of us!
Sign Up...
For Priority Access to Releases, Deals & Offers
Your cart is currently empty.