To celebrate this loved up time of year we are donating £5 from every board sale this week to the amazing people over at Skateistan so they can carry on their good work. For those of you who don't know anything about Skateistan fear not. Heres a quick rundown of their humble origins and how they got to where they are today!
It all started back in 2007 when Oliver Percovich travelled to Afghanistan with three skateboards. Oliver started lending his skateboards out to some local teenager and they were instantly hooked. After spending 3 months talking to the locals it quickly became apparent that there wasn't much being done for the youth of the counrty. Considering nearly 70% of Afghanistan's population are under the age of 25 there was clearly a massive need for this. During this time Oliver and his new skater friends had been skating around Kabul and they had noticed how much of a pull their skateboards had on the local youth of all backgrounds. It was at this point Oliver saw his chance and how he could make a difference.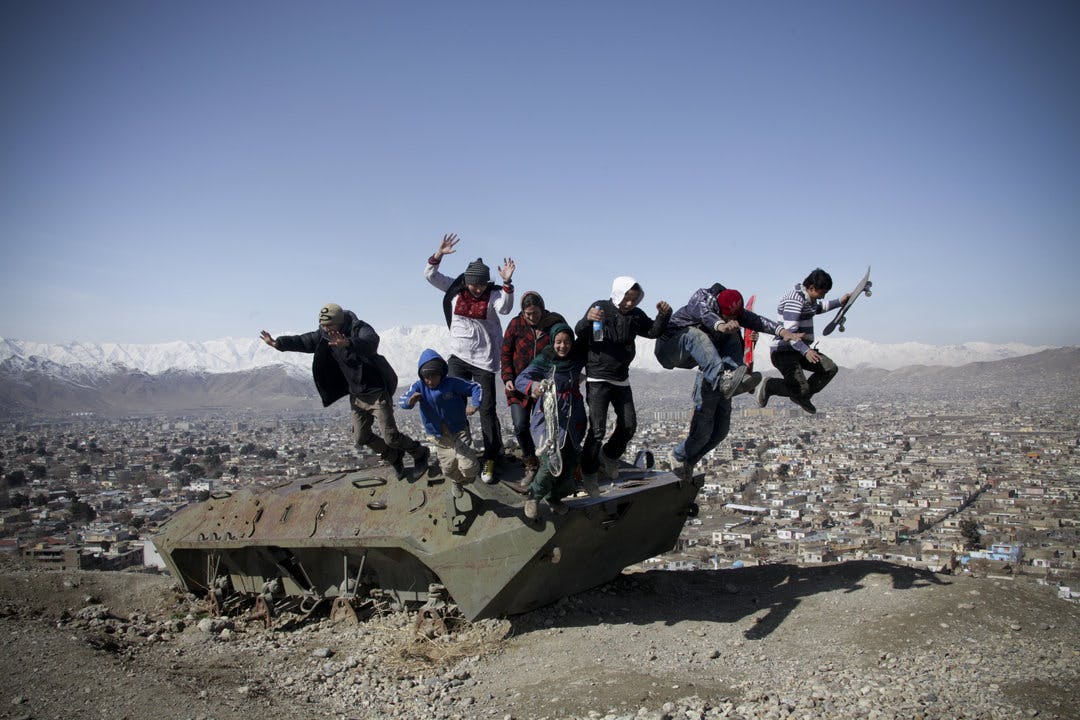 During the course of the next year, Oliver worked full time on this project by looking for sponsors, delivering basic lessons and classes thoughout the streets of Kabul. After a visiting trip from a documentary film maker and the first pros to every visit Afghanistan, Skatistan got the icing on the cake to a great year by winning NGO of the Year at the Peace and Sport Forum!  Alongside all of this, Oliver was always trying to find a way to take these lessons off the streets and to somewhere safer and better equip. In November 2009 this dream became a reality when they opened their first official skate school in Kabul. This offered a safe place to skate as well as various forms of education including Skatistans flag ship programme 'Skate and Create'. By linking skateboarding classes with classrooms lessons about human rights, cultural studies, nutrition and the environment 'Skate and create' Skatistan really established themselves.
Girls are quite restricted by the traditional way of life over in Afghanistan as sports are seen as something not suitable for females. Skatistan offered the unique opportunity for girls to participate in skateboarding as it's seen as more of a toy and less of a sport. Nearly 40% of all students in the original Kabul skate school are girls. As well as having a physical activity to participate in Skatistans Back-to-School programme helped re-enrol students into public schools. As only 13% of women knew how to read and write due to the education system being ruined during the Taliban years, this was crucial to the development of local communities.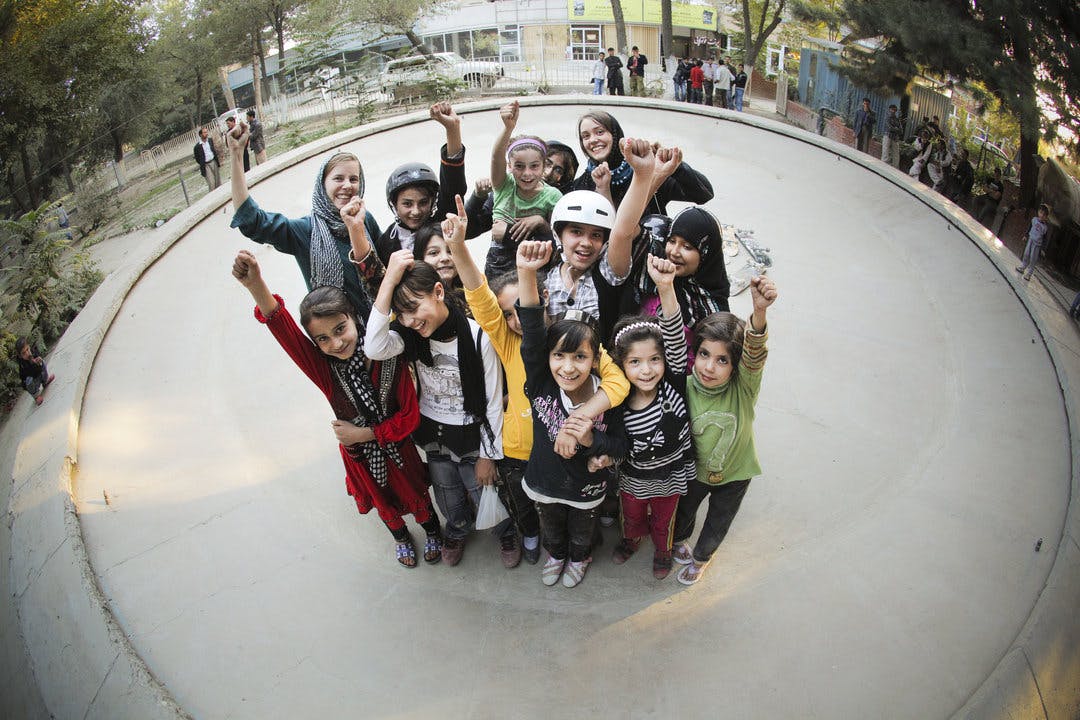 During 2011 the national Olympic Committee donated land alongside the German Foreign Federal Office approved a major grant to allow Skatistan to open a second school in the northern Afghan city of Mazar-e-Sharif!